Rated by fans, curated by tastemakers, at exceptional prices

"I received my box today and was completely thrilled! Such a great selection, love the quality of the information included in the box and the postcards are a great touch. Have already recommend to some friends and looking forward to another selection in the new year"

IDA - TRUSTPILOT
What a great idea!! So happy with everything. The delivery was as promised and the surprise of the actual records was such fun. Super idea for Christmas gifts!

CAROLYN - TRUSTPILOT
"Very pleased with the speed of delivery and choice of records. Would definitely recommend and will be using them again in the future."

DANIEL - TRUSTPILOT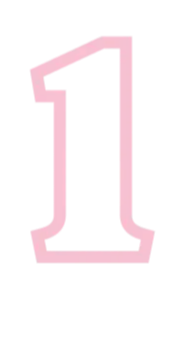 From a night at the Discotheque, to the fields of Glastonbury each collection is curated by experts for you to enjoy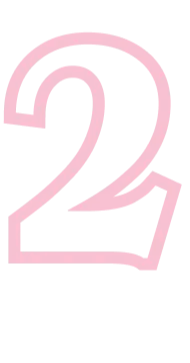 Receive 3 surprise albums
We'll send you three brand new vinyl albums. Our vinyl are always rated 4-5* and include a bestseller, a household name and a hidden gem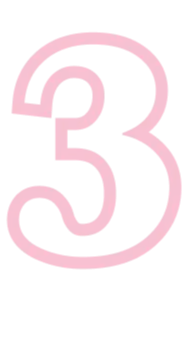 We are so sure that you will love the vinyl collection we send you, that we will refund you if you don't (see FAQs)

With millions of vinyl albums released through the years, we do the crate digging, so you don't have to, instead we use the 'wisdom of the crowd' to cut through the noise to bring you the best music.
In the UK the average price of a vinyl album is £20.31. However, here at VinylBox we are excited to bring you 3 amazing new albums direct to your door for at least 30% off the RRP, including postage & packaging.
What's in the box?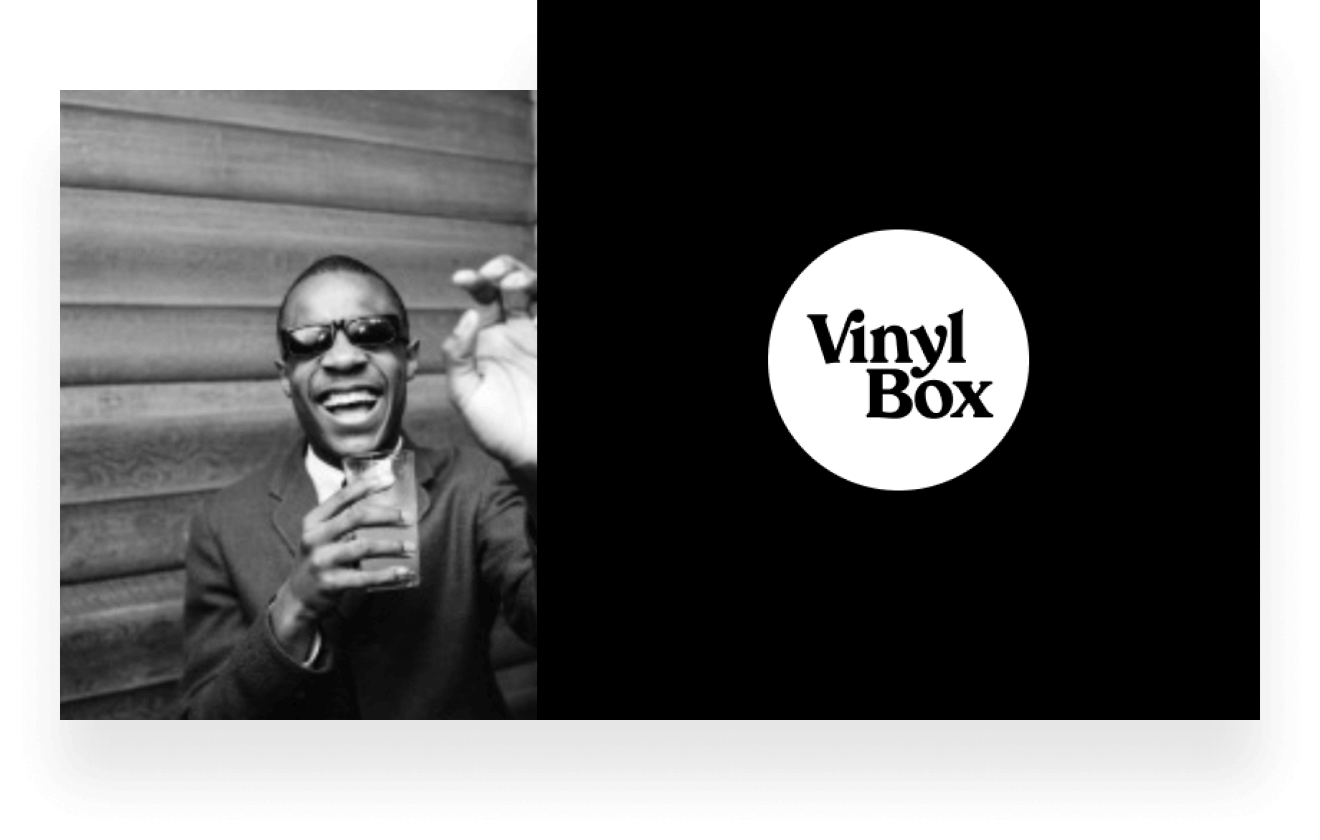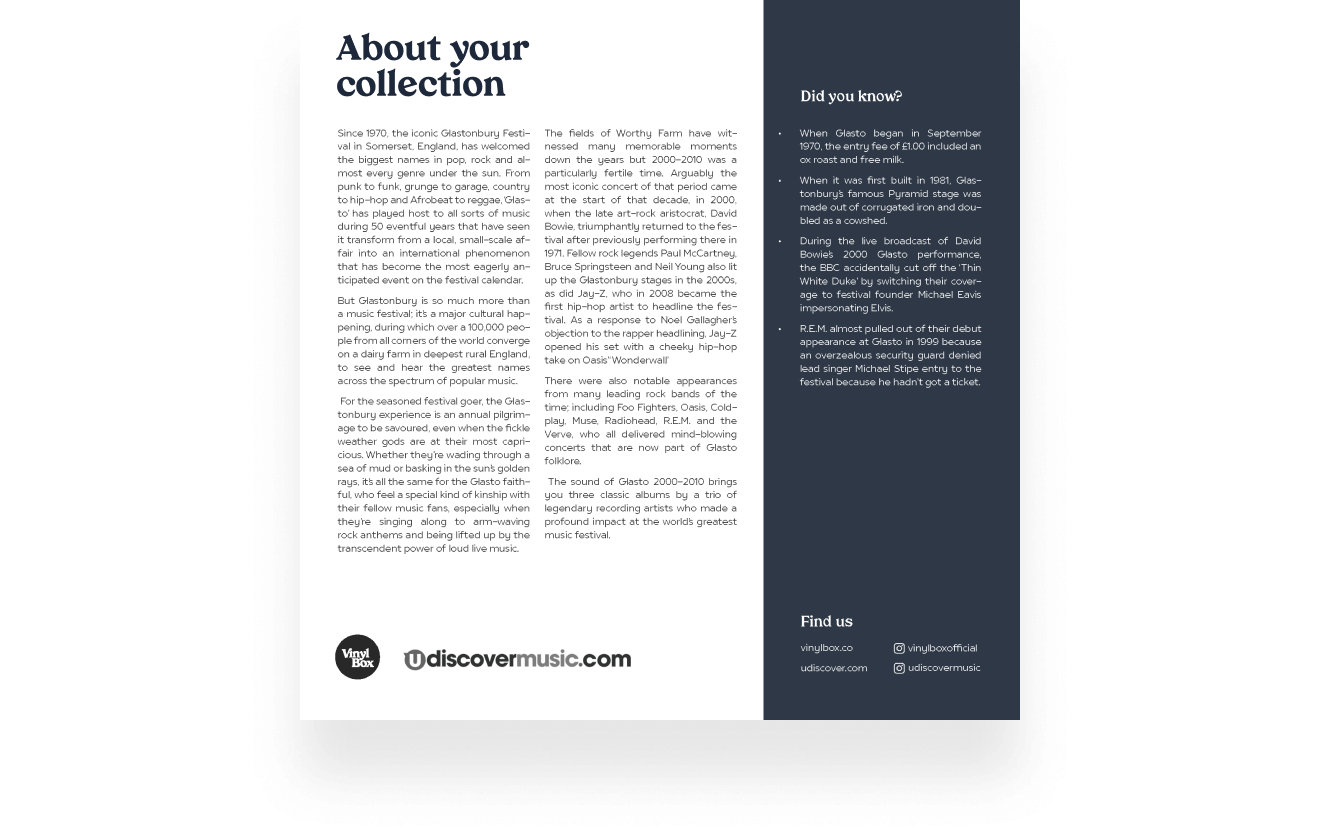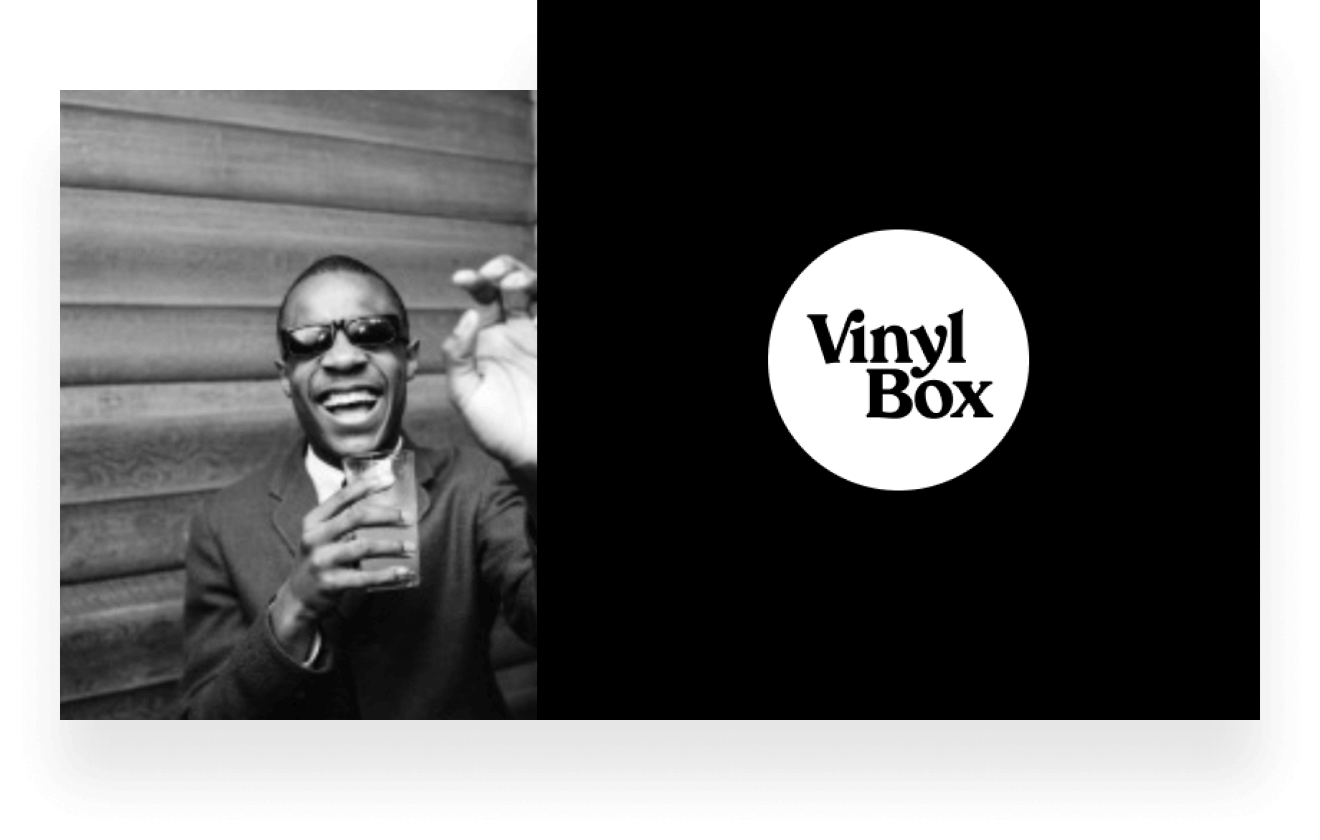 Exclusive Art Cards
Partnering with the EMI Archive Trust, we will send you two beautiful art cards, depicting moments from music history.
Hand-picked Albums
All our albums are rated 4-5*by fans around the world. Our expert music curators add the human curation to ensure we bring you awesome collections.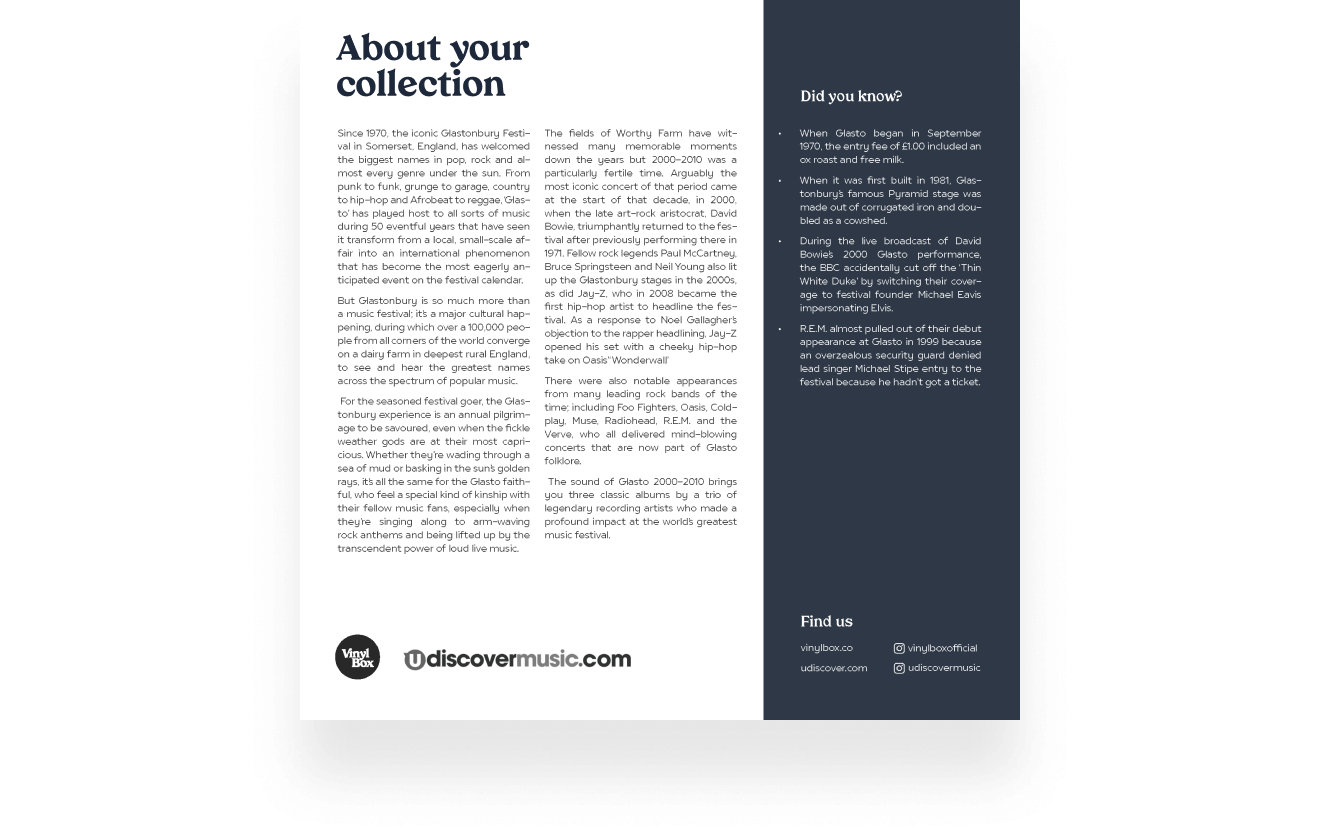 Sleeve Notes
In collaboration with Universal Music's uDiscover team we have produced beautiful sleeve notes for each collection, offering stories into some of music's most fascinating movements, artists and albums.
We believe in the unique emotional connection derived from music. A connection that should be shared by bringing moments and memories captured on vinyl, curated in a box and delivered to your door.
Reviewing thousands of albums, we bring you vinyl rated 4-5* by music fans from around the world. And with the help of music experts, curating meaningful collections for you.
We send 3 amazing new vinyl albums direct to your door, delighting the listener every time and saving at least 30% off RRP. We're so sure you'll love the vinyl we send you, that we'll refund you if you don't (see FAQs).
Play it forward. We have teamed up with Nordoff Robbins, the UK's largest independent music charity and will donate a percentage of our profits from each box to this amazing charity.

I received my box today and was completely thrilled! Such a great selection, love the quality of the information included in the box and the postcards are a great touch. Have already recommend to friends!
Ida Weatherall, Trustpilot
Good selection of vinyl, all new and packaged well. The art cards received are nice doubling up as post cards on the back. Value for money is tip top too and would recommend as a means of finding new music and broadening your collection.
So happy with everything. I ordered one of the collections as a gift and it all went swimmingly. The delivery was as promised and the surprise of the actual records was such fun. My friend loved them! What a great idea for a gift.
Caroyln Soper, Trustpilot
"Vinyl demands dedicated listening... Music is returning to the fore of engagement, as a personal and social occasion to absorb, savour, share and cherish."


Stephen Godfroy, Rough Trade
"I remember opening up my first vinyl and seeing the incredible artwork it had. There's nothing like it."


"Vinyl is important to me because what's on it is real. It is what the musicians wanted you to hear."


- Henry, Rolling Stone Australia